The parents of twins whom 'evil' nurse Lucy Letby attempted to murder have slammed hospital bosses for not acting sooner, saying they could have saved more babies from being attacked.
Their boys were targeted by left by at the Countess of Chester's Hospital after being taken off night shifts.
She was only working that day due to staffing issues in the neonatal unit.
Baby L was poisoned with insulin and, as his blood sugar levels plummeted dangerously, his twin brother Baby M came close to death after air was injected into his blood, the Manchester Crown has heard Short.
Both boys survived and are now described by their parents as 'normal, noisy' children – but Baby M suffered brain damage and his mum and dad worry every day that it could affect him in the future .
Letby was found guilty of murdering seven babies and the attempted murder of six other infants following her trial, which lasted nearly a year.
His victims were granted lifelong anonymity.
Learn more: Live reaction from the court
Please use Chrome browser for more accessible video player


1:10

Letby's interview and arrest by the police
"They could have stopped him"
As Letby was found guilty of attempting to murder the twins, known as babies L and M, their parents said she should be given a life sentence and never be released.
"She took it all," the twins' mother said. "Our joy… our happiness."
Her husband added: "She means nothing. Just an evil person. There's no way she could have gotten away with it this long."
Please use Chrome browser for more accessible video player


6:13

Lucy Letby: serial baby killer
He said the couple felt 'very disappointed' with the hospital, whose bosses should have done more to get Letby off the unit – and he believes more of his victims would have survived had they acted on suspicion earlier.
"They could have stopped him," he said.
"They could have done it much earlier. And they have to be held accountable as well.
"Obviously I know they didn't know there was a poisoner at work. And that's hard to prove.
"But the doctors have spoken. The doctors have spoken in 2015."
He added: "Had they followed up on the initial suspicions, they certainly could have prevented more babies from being attacked.
"It really would have prevented several deaths. It didn't have to be that many."
Exclusive: The mum fears Letby also attacked her baby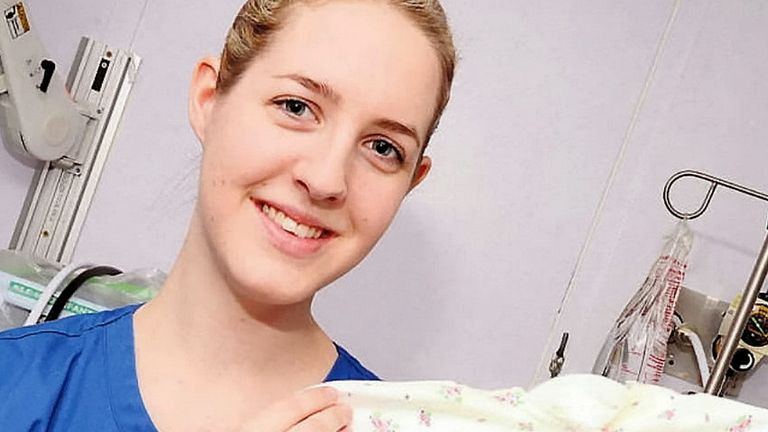 "Horrible" scene
The parents, who and their children are unidentified, said they were 'so happy' and 'over the moon' when they first found out they had twins, but 'a bit nervous" when they learned that they would be born prematurely. .
Letby was at the birth of "two healthy boys" and the parents said they were "ecstatic" to be parents for the first time.
But they realized something was wrong with Child M when another nurse came "charging" into the mother's room.
She said: "The nurse came over and said, 'You have to come down. I was in great pain. And I was like, 'That morning, I was laughing with my kids and they were very happy in their beds, and then all of a sudden this happened?'"
Her husband said: "I was the first to enter the unit at the time and the picture I saw was just awful. That picture I will never forget because it is in my brain. "
He recounted how doctors pumped his child's heart "like a rag doll", adding: "I was just full of tears. I just didn't know what to think. We are first-time parents, we don't didn't know what was going on."
His wife said: "He was crying, crying and I said, 'Oh my God, what happened? ""
She said one of the other nurses looked "very worried and panicked" and told them: "I didn't do anything. I didn't do anything."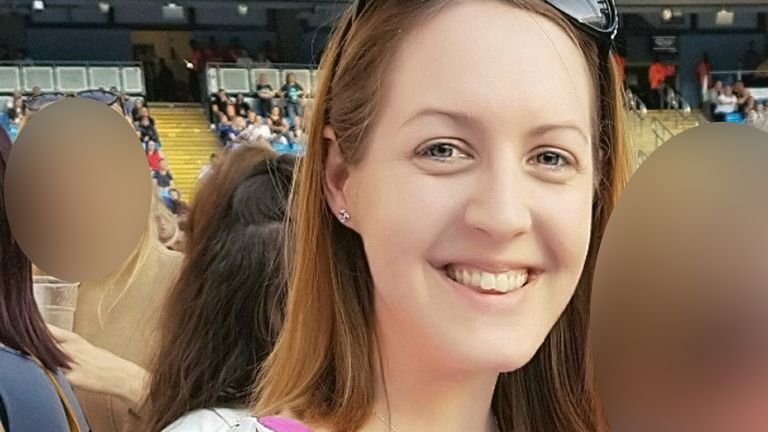 Letby stood "very calm and cool" behind her, she said.
The mother added, "I was just praying to God, [saying] 'what happened to my child? I haven't done anything wrong to anyone in my life, so why do I have to suffer? And then after 30 minutes, he recovered.
"She [Letby] was [a] very cool, calm, calculated, criminal-minded woman, but we didn't notice anything at the time."
"My legs were shaking"
Recalling the moment she brought the boys home, the woman said the family were "very happy" and "we didn't know or suspect anything".
She said they didn't know anything had happened to Baby L until the police knocked on their door about two years later.
"My legs were shaking so much, I sat on the floor and just cried," she said. "They told us about Baby L.
"We fell in love. We knew about Baby M, but when I heard about Baby L, I had tears in my eyes."
The couple heard in court that Letby was lucky enough to poison Baby L with insulin after Letby's colleague left the room.
The twins' mother said Letby had become "more aggressive" and "totally changed" after "she failed to kill my babies".
She said she had a headache listening to Letby testify at her nine-month trial, where the nurse denied harming the boys.
"I feel very sick of her," the boys' mother said.
"Just because I have to listen to him lie, lie, lie! Enough said now. Please don't lie."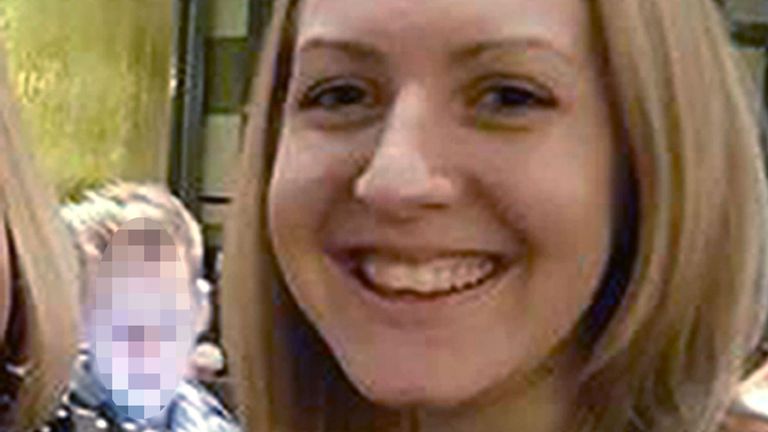 "It's been hell"
The boys' father said he was now a 'changed person' and suffered from sleepless nights, depression and flashbacks.
"It's been hell to be honest," he said.
"It's hard to put into words…how did it last so long? Why did it take so long…
"These are the answers we need. But that's another part of the investigation.
"We have to wait for the hospital to answer these questions, but it could have been stopped."
His wife said, "Why did they wait until 2016? As soon as two or three babies died, why wait until 17 babies? I blame the hospital too."
Despite their criticism of the hospital, the twins' father said a consultant paediatrician, whose concerns the court heard, was his 'hero'.
"He saved our son and without his expertise and professionalism I don't know where I would be today," he said.
Learn more:
More families said their children could be victims
Inside the court and trial of a baby killer
Video shows the moment of Letby's arrest
His wife added in tears: "I love my children too much. I love my boys. Even when they are fighting… even when they are arguing or fighting. They are my life. They are my support.
"When we heard…that Lucy…had hurt our children…we freaked out…previously, we were very happy.
"We tried to tell them that Lucy tried to hurt you. But they don't understand. They make a joke: 'Mom we're going to kick her, we're going to bite her, we're going to pull her hair Mom.' They don't understand yet."
Sky News has contacted the Countess of Chester Hospital for comment.
Source link: https://news.sky.com/story/lucy-letby-parents-of-twin-boys-who-evil-nurse-tried-to-kill-criticise-hospital-bosses-for-not-acting-sooner-12931823