Like Glastonbury and Primavera for music lovers, major video game conventions have traditionally been a popular gathering place for gamers and a focal point of the year for gaming news.
At events such as E3 in Los Angeles and Gamescom in Germany, hundreds of thousands of fans flocked to play the upcoming games in cavernous rooms full of light and sound. But where music festivals have been making a strong comeback since the Covid pandemic, video game conventions are struggling to regain their former inescapable place in the calendar.
Last year's Gamescom Cologne, the first in-person event since 2019, saw far fewer attendees: 265,000, down from a peak of 373,000. E3 in Los Angeles has been part of the video games calendar since 1995 , but this year, the return event has been canceled only a few weeks before it was held, due to a lack of support from exhibitors. London's EGX event has gone from multiple halls at the ExCel Center to just one in 2022. People are less inclined to mingle with the huge crowds, and video game developers and publishers are wondering what benefit they get from exhibiting during real events.
"For the video game industry, in-person events had been losing their importance for years, at least for marketers who realized that it was more efficient – ​​and cheaper – to broadcast their presentations via a screen. directly to potential consumers than paying for an expensive booth and having to deal with the media's pesky penchant for filtering or contextualizing their message," says Stephen Totilo, longtime gaming journalist and games publisher at Axios. "Once you miss a show, it's that much easier to miss the rest."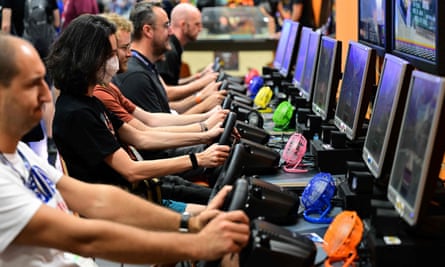 Still, Gamescom organizers have high expectations for this year's event, which opens to the public on Thursday after a live-streamed opening ceremony on Tuesday evening and a full day Wednesday. According to its director Tim Endres, gamescom expects more than 1,120 exhibitors, a record.
"It's really a shame what happened at E3, but this year we're seeing records," he says. "We were able to create relevant digital platforms during the pandemic – we've had them every year – and that was really important in getting back to business post-pandemic… Generally speaking, the role of gaming conventions is still the same than before. It's about bringing the whole community together.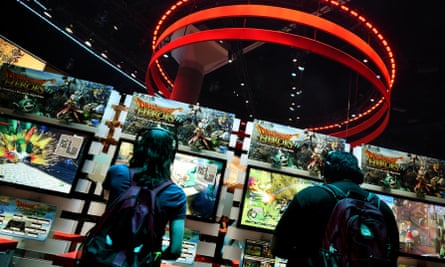 Instead of using massive events to announce games and consoles, companies are moving towards using them for community outreach, a place to nurture the thousands of micro-communities that form around individual games. It's no longer just about building hype for upcoming releases, it's about connecting with fans.
Graeme Struthers of game publisher Devolver Digital, a decades-long trade show veteran, believes they still have value for developers. "When you see people pick up controllers and start playing the game you're showing, you see their reactions, and it's a really, really powerful injection of energy," he says.
"These are people who take four days to go see games and meet people from their community. It's almost like going to Glastonbury, where it's not just the bands you're going to see, it's also the fans of those bands who are going to hang out.
The festival atmosphere differentiates Gamescom from more business-oriented gaming conventions: a mini music festival takes place simultaneously throughout the city of Cologne and offers separate areas and event programs for cosplayers, streamers , competitive esports fans, retro gamers, and other gaming culture subsections. .
As they have been since the days of arcades, video games are often experienced communally and socially, as often as they are experienced alone in front of a screen. The organizers of Gamescom, and those of similar events, rely on the fact that people still want to come together to experience their passions in person.
"We have the entire gaming ecosystem at gamescom, from developers, publishers and professionals to consumers and content creators," says Endres. "Fans love being able to enjoy their passion with like-minded people…For many of our visitors, it's simply the best time of year."
Source link: https://www.theguardian.com/games/2023/aug/22/like-going-to-glastonbury-gamescom-boosts-festival-feel-to-draw-gamers-back