Novak Djokovic is expecting a tough match when he faces American star Ben Shelton in the US Open semi-finals on Friday.
The world number 2 will next face another local favorite in Shelton after the 20-year-old got the better of 10th seed Frances Tiafoe in an all-American quarter-final.
Djokovic, a three-time US Open winner, will of course be the heavy favorite to win the match at Flushing Meadows, but with the way Shelton has exploded onto the scene in 2023, the encounter promises to be anything but one-sided.
"I have to be ready for a big battle," Djokovic said after beating Fritz, before knowing whether he would face Shelton or Tiafoe in the semifinals.
"You know, both guys, Shelton and Tiafoe, have a lot of charisma. They bring a lot of energy to the field. They are very fast, very powerful.
"I mean, Ben Shelton has been serving up bombs this tournament. When serving, he is a very difficult player to play against, especially because he is also left-handed.
Djokovic is right to be wary, especially since he will have seen less of Shelton than the youngster has seen of him.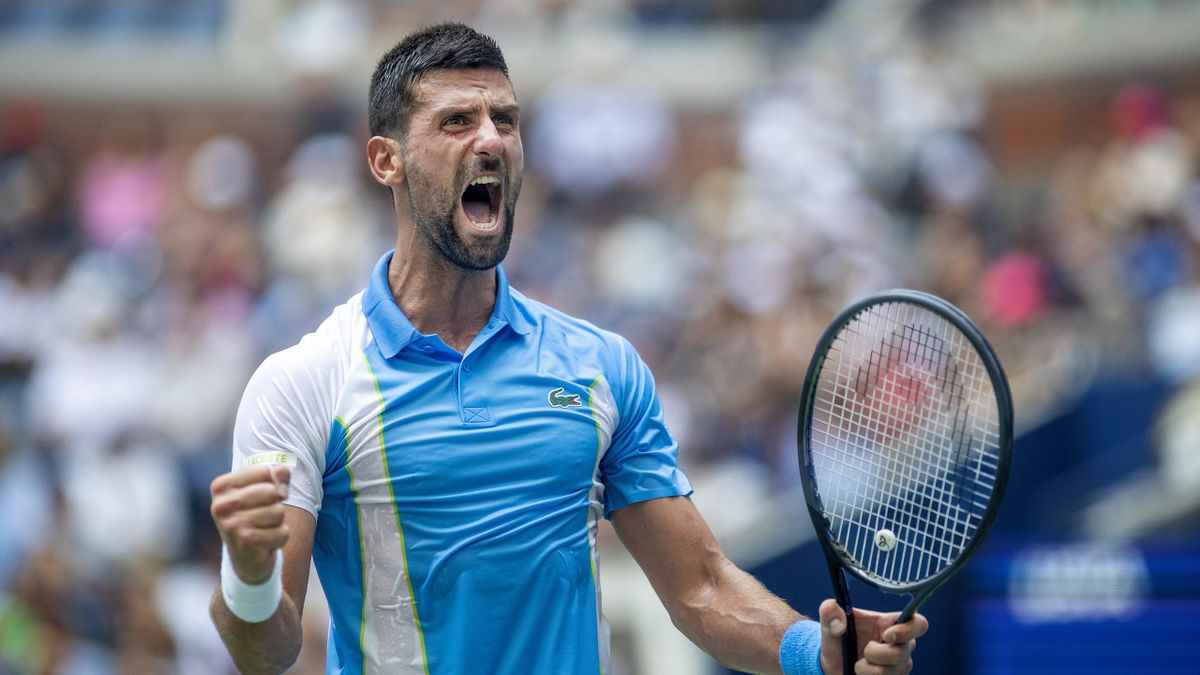 Novak Djokovic, US Open 2023
Image credit: Getty Images
While Djokovic is 16 years older than Shelton, the young Atlanta star believes he can use his lack of experience and exposure at the highest level to his advantage when he meets Djokovic for the first time .
"I think anytime you face someone for the first time and someone who has been in that situation so many times and come out victorious so many times, it comes to mind," a- he declared.
"You know how rock solid this guy is and how strong he is mentally and physically, so that's definitely something I have to game plan for.
"I also think that, you know, it's an advantage with my style of play to play against someone who's never played me before. I think I can bring some things that maybe you don't see in your normal match that you play on the ATP Tour. So I'm definitely going to try to bring some different and hopefully disruptive things on Friday.
Shelton's run to the semifinals — he became the youngest American to do so in 20 years — was arguably the story of the tournament, but it wasn't all plain sailing. Each of his last three matches went to a fourth set, while against Tiafoe the youngster had to dig deep in the third set tie-break after losing two set points and gifting his opponent another .
"Going into the semifinals, I'm pretty excited to go back and have the same feeling I had today against another really tough opponent," Shelton said.
"I enjoyed every minute on the court, the interactions with the crowd and the tennis being played. So I hope to be able to bring a high level again on Friday.
Djokovic and Shelton will have to contend with hot and humid conditions – something they both commented on after their respective quarterfinal victories – at Arthur Ashe Stadium, as well as crowd interruptions.
Djokovic got angry with a spectator during his quarterfinal victory, but then chose to see the positive side of the incident.
"I'm actually happy that the crowd wants to participate because it means the match is interesting, they want to be a part of it, they want to have fun. At the end of the day, they pay for the tickets to come see you play, so we try to put on a show.
Stream and watch the Laver Cup 2023 live exclusively across Europe on Eurosport and
discovery+.

Source link: https://www.eurosport.com/tennis/us-open/2023/ben-shelton-believes-he-can-disrupt-novak-djokovic-as-both-players-prepare-for-hyped-us-open-semi-fi_sto9783323/story.shtml