Ashton Kutcher and Mila Kunis posted a video on Instagram apologizing for the "pain that was caused" after their letters of support for Danny Masterson were released. The couple wrote letters of support for Danny before being sentenced to 30 years in prison for rape on September 7.
"We support the victims, we have done so historically through our work and we will continue to do so in the future," Mila said in the video, which comes after 24 hours of shock and confusion over their public support to Danny. You can watch the full video below:
"A few months ago, Danny's family contacted us and asked us to write character letters to represent the person we had known for 25 years so that the judge could take it fully into account when determining the hardly," Ashton said.
Mila added: "The letters were not written to question the legitimacy of the justice system or the validity of the jury's decision."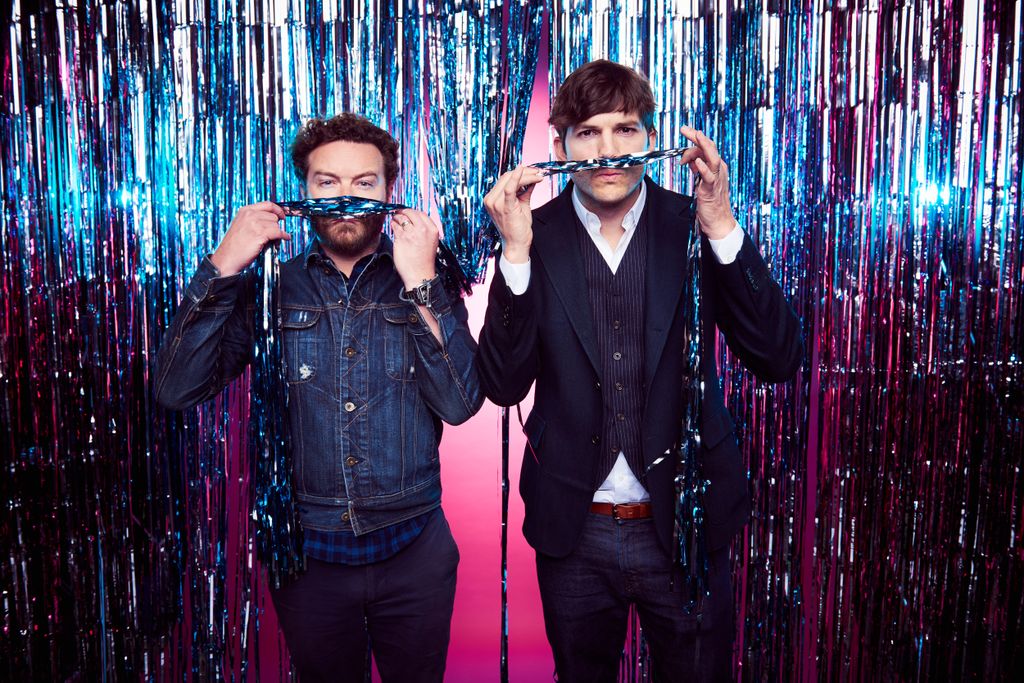 Danny and Ashton had been friends for over 25 years
Ashton concluded: "They were intended for the judge to read and not to undermine the victims' testimony or retraumatize them in any way. We would never want to do that, and we are sorry if it has took place," and Mila closed the video by sharing, "Our hearts go out to every person who has ever been a victim of sexual assault, sexual abuse or rape."
"While I know that the judgment found him guilty of two counts of rape by force and that the victims have a great desire for justice, I hope that my testimony of his character will be taken into consideration when determining the penalty", Ashton wrote in his letter.
"I do not believe that he represents a permanent harm to society and that raising his daughter without a current father would be a third injustice in itself. Thank you for taking the time to read this."
"Danny has always demonstrated a deep sense of responsibility and a particular attention to those around him. He shows grace and empathy in all situations, whether in the entertainment industry or in our personal lives. His constant support and understanding presence make him a reliable source of advice and comfort to us all," Mila wrote in her own letter.
Danny (left) was found guilty of two counts of rape
"I fully vouch for the exceptional character of Danny Masterson and the enormous positive influence he had on me and on the people around him," she added.
"His dedication to living a drug-free life and his sincere care for others make him an exceptional role model and friend."
More than 50 people, including Ashton and Mila, and their co-stars Debra Jo Rupp and Kurtwood Smith, have made statements in support of the This show from the 70s actor.
The letters were posted by Tony Ortega on his Substack. As has been widely reported, Mila and Ashton were aware that their letters were not intended to convince the judge of Danny's innocence, but to help him choose the sentence.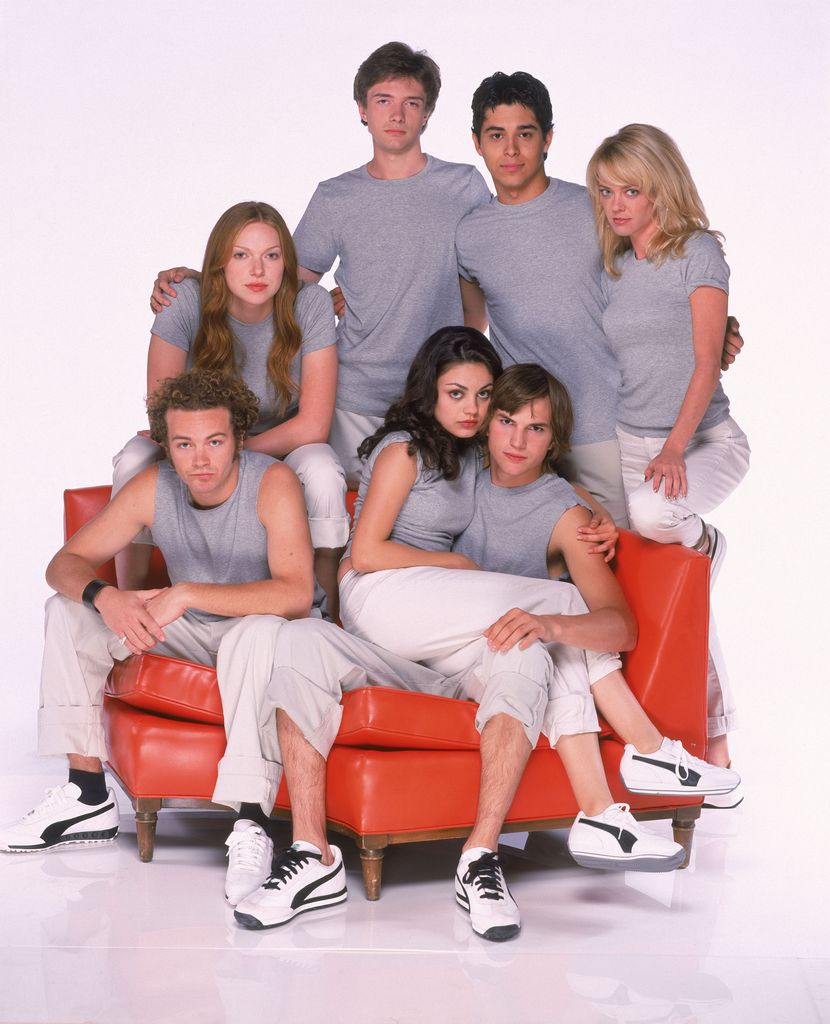 This 70s Show Lasted Eight Years
Danny was sentenced to 15 years to life in prison on each of the two counts. He was sentenced to serve them consecutively, meaning he is not eligible for parole for 30 years. He will be 77 years old.
"Mr. Masterson, you are not the victim here. Your actions 20 years ago took away another person's voice and choice. Your actions 20 years ago were criminal, and that is why you are here," Judge Charlaine Olmedo said in the courtroom Thursday, September 7.
During sentencing in downtown Los Angeles court, Jane Doe 1 called the 47-year-old actor "a true cowardly, heartless monster," while Jane Doe 2 addressed Danny directly, who was in the courtroom.
"I still have to deal with what you did to me that night… It takes a lifetime of therapy to fix. Every time I think I'm okay, that rape comes back to me," she said. declared.
Jane Doe 3 revealed that she had been diagnosed with PTSD.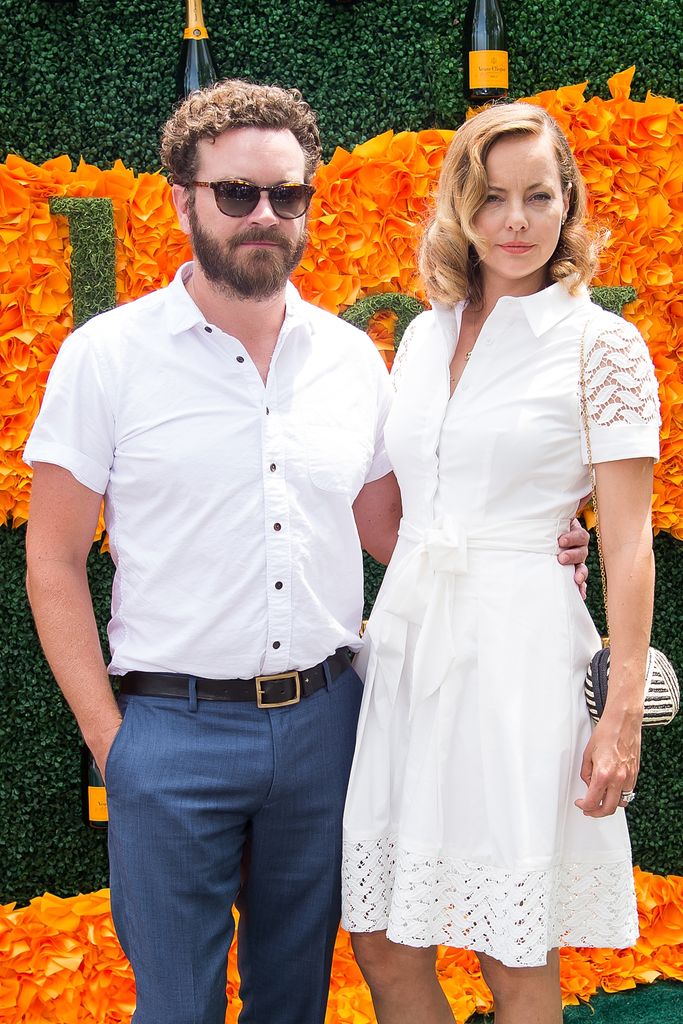 Danny and his wife Bijou Phillips attend the Veuve Clicquot Polo Classic 2016
The three women are all former Scientologists, and Leah Remini – one of the church's most outspoken former members – sat front row during the sentencing hearing.
At sentencing and during their own testimony, the women all claimed that the Church dissuaded them from reporting the actor to the police.
Danny married Bijou Philips, the daughter of John Phillips of the Mamas and the Papas and his third wife, Genevieve Waite, in 2011. They welcomed their daughter in 2014.
Get information on the most important and hottest celebrity news, features and profiles from the United States. Sign up for our HELLO! Hollywood Newsletterand receive them straight to your inbox.
Source link: https://www.hellomagazine.com/celebrities/502115/shton-kutcher-and-mila-kunis-issue-public-apology-following-danny-masterson-controversy/